Troubleshooting Tips
If the CD-ROM will boot from a recovery CD, then this would indicate a Windows software problem instead of a CD-ROM issue. It can usually be attributed to a corrupt driver. To reinstall the drivers:
1. Go to Start>> Right click My Computer>> Properties>> Hardware>> Device Manager.
2. Expand DVD/CD-ROM Drives line item.
3. Right click on the items below and select Uninstall drive on the resulting menu.
4. Re-boot the system and Windows will automatically detect the CD-ROM drive and re-install the drivers for you.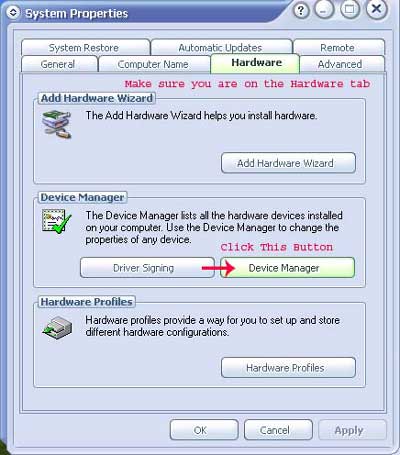 Try a different media – some brands will just not work correctly with a given CD-ROM drive. Watch out for compatibility problems with Maxell, Memorex and Macromedia CDs.
Check for unusual noises, maybe a ticking type noise. This could indicate a cracked disk. Or, the media may not be seated correctly on the spindle.
Is the access light on?
Is the CD Clean?
Check error messages in Event Viewer. Here's how:
Go to Start>> Settings>> Control Panel>> Administrative Tools>> Computer Management (or Event Viewer)
Check your manufacturer's web site for software updates and drive updates. Check for QSI firmware updates.
For DVD – Are you trying to write to a DVD that is READ ONLY?
If all has failed, you may be faced with performing a complete Operating System Recovery or Repair (preferred).
If nothing above has worked for you, then you may need to take the drive in to a service facility for repair or replace the drive.